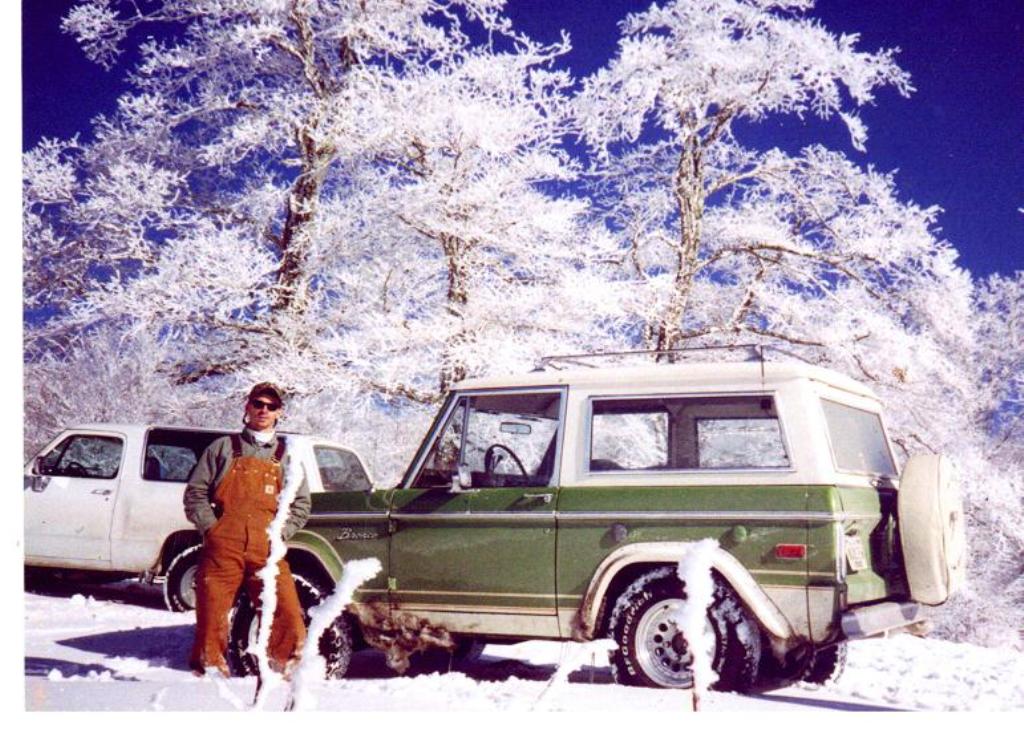 2009 was quite a year. The recession affected a lot of people, including myself. Throughout the course of 2009, I was handed a lot of negative challenges. However, it seemed that whenever one door closed, another one opened that would lead me in a totally different direction. These doors lead to places, feelings, or things that I never thought about before and I have come to realize how breaking out of your comfort zone can give you whole new outlook on life and breath some fresh air into what has unknowningly become a mundane lifestyle. How was your 2009? How did the recession affect you? How was your health?
We are going to take a look back at the Off Road Action website in 2009. This may bore some of you. I am sure that not everyone is interested in the statistics of website they check out from time to time. Personally, I find this exciting. Probably because Off Road Action started as a thought in the back of my head a few years ago and now averages 800-1000 individual hits per day with 1800-2600 page views per day. Probably because Off Road Action has introduced me to so many people with the same interests and has helped me cultivate those new friendships.
The most read articles will not come as a suprise to frequent readers. Those of you who read the previous "Most Popular Articles" each month will know that the Dune Buggy Archive article will be near the top, as will articles about the Dodge Power Wagon. There is one article that I was not expecting in the Top 10, though…
3. Sweptline Dodge Power Wagons
5. Dodge Power Wagon Trucks In England
6. George Barris Dune Buster Ford Bronco
8. James Garner Goodyear Grabber Olds 442
9. Jeep CJ-5 Go For Digger Backhoe
10. Terminator Ford Pull Truck .
Now, none of these were a shock to me. I watch my statistics pretty close. I was kind of suprised, though, that all of the stories were all written before July. You would think as a website grows in popularity, that you would see more page views on the newly written articles. So I started looking at other statistics and realized what I had really known all along. Off Road Action gets a lot of search engine hits for the Meyers Manx dune buggy and Dodge Power Wagons. In fact, the top search engine hits for 2009 were:
1. manx dune buggy
2. dodge power wagon
3. manx buggy
4. hurst jeepster
5. old dodge trucks
6. power wagon
7. meyers manx dune buggy
8. big oly bronco
9. 1941 dodge power wagon
10. meyers manx
This tells me two things. People enjoy the Meyers Manx and Dodge Power Wagon articles. It also tells me that we are ranked highly on both of them and have work hard making sure we are ranked well for other worlds in the future.
Looking at what other websites send us links is something that I not only enjoy, but use to build new relationships and find new information about upcoming articles. Here were the Top 10 links to Off Road Action in 2009.
1. A jeep message board written in German.
2. A post on Classic Broncos.com about ORA.
3. Another post on Classic Broncos.com about ORA.
5. While the original link to us is not active any more, I believe it was from the message board at this Mexican off road racing website.
6. Another post at Classic Broncos about us.
7. I did not realize how much the guys at Classic Broncos love this website! Another post from there!
8. Believe it or not, the Samba is a air cooled VW website. This member was looking for sand drag information.
9. From a post on the message board at Race Dezert.com
10. From a post on Classic Broncos on rare & strange Bronco's.
One more…it was only 3 hits less than the one above. Plus, it is interesting.
11. A post on an AMC car forum about our article on the Ramblers that raced in the Baja.
Overall, 2009 was a great year for Off Road Action. We grew from a little website in a corner of the web to becoming a well known vintage automotive website that is respected thoughout the world. We thank you, our readers, for your patronage thoughout the year. As we say goodbye to 2009, we wish you and your family a happy new year and the best of success in the years to come.
Wes Kibble