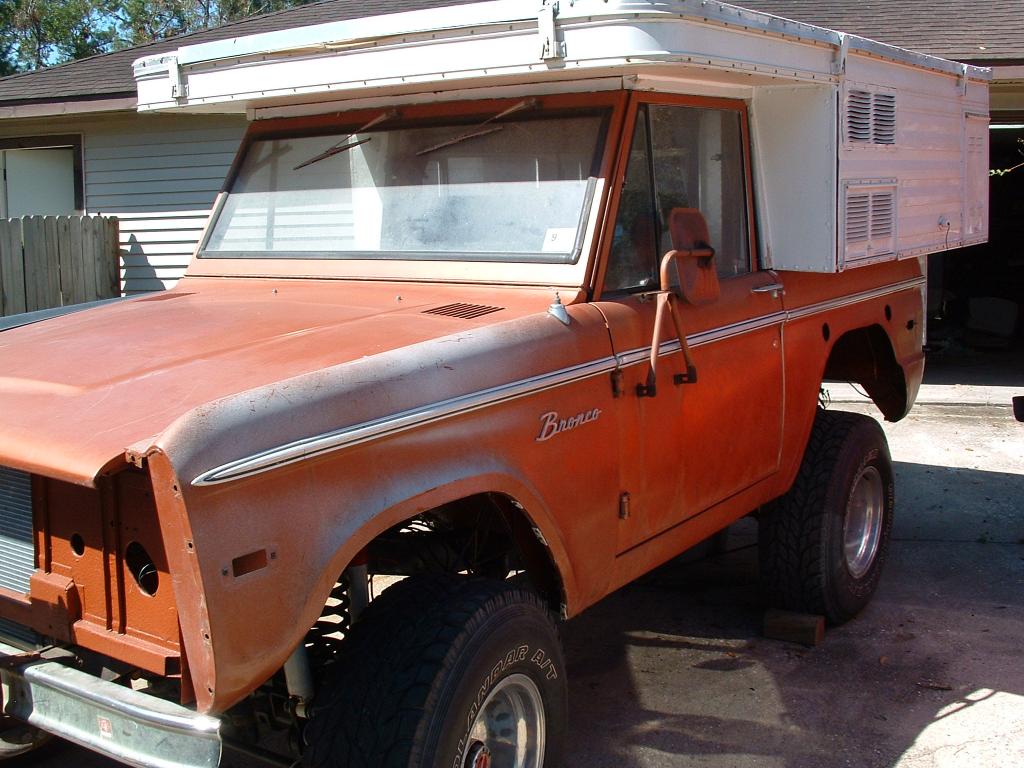 After our recent series of articles on Camper Broncos ( Here, Here and Here), I never expected to come across the following. A 1974 Ford Bronco project with a camper for only $5500us! The >Craig's List ad states:
74 Classic Bronco with the 4wheel pop up camper option,very rare.Bronco has new motor ,new c4 auto,transfer case,suspension etc.Lots of new parts.There is zero rust anywhere on truck.Camper is in good shape.Has fridge,furnace,sink and water tank.Extra camper parts included.$5,500 obo. (281)253-9004 Location: New Caney Tx
Looking at the photos, the owner is right! There is even more photos on this Classic Broncos post. They are attached in that post, so if you are not a member, you may not be able to see them. I have posted a few here for your pleasure. I do have more if you want to see them. Oh man, this thing is in great shape, has some good parts and will make somebody very happy!