It is not often that we feature vehicles for sale on Off Road Action. There is just so many neat and interesting vintage vehicles for sale out there that each day would be a post about some great deal and not about the history of vintage 4×4's. Having said that, we still like to pass on what we consider good deals to our readers. I check out Bring A Trailer every day. In fact, I subscribe to their website via email and receive an email when their website is updated. Did you know that you can do the same with Off Road Action? Click here for more information.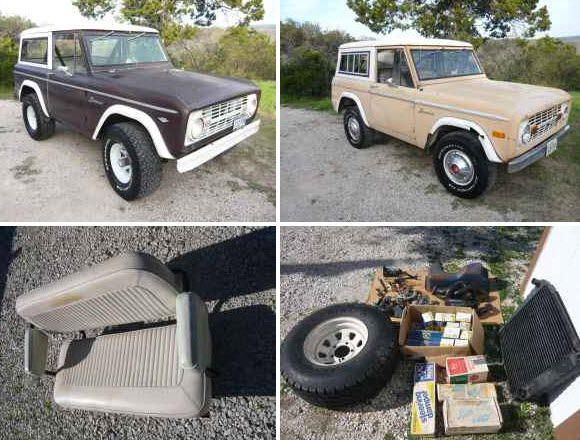 Anyways, back to the article! Today, Bring A Trailer has what I consider to be a very good deal! Two early Ford Bronco's for $4950! The 1966 is neat because that is the first year of the Ford Bronco and the 1976 has factory disc brakes and power steering. They appear to be in good shape body wise and both run and drive. A bunch of spare parts is part of the deal, including a rear seat, new suspension parts, new shorty headers etc.

So readers, do you think that we should post more articles about vintage 4×4 vehicles for sale?