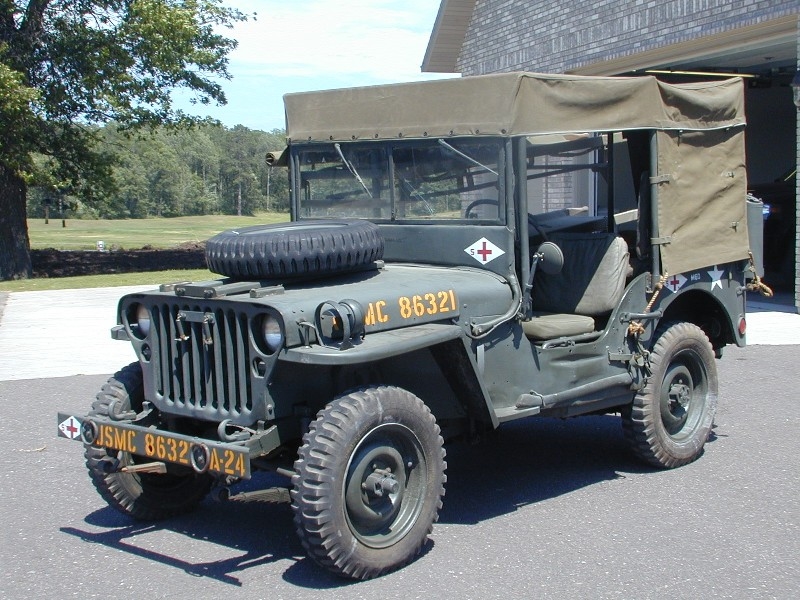 I would love to pick this up to restore. That a great vehicle to start with. It was posted on G503.com with the following :
This is a much older partial restoration. The jeep does run and drive. It has some very light rust in a few area. It appears to have all the necessary Ambulance equipment. Owner does not have a title but he will provide a Bill of Sale. The jeep has no serial plates. The left windshield is cracked. The frame has several doubler type welded repairs. Hat channels look quite well. The tub number is 61893. The engine is a post war 641087 casting with serial number 4T28304. Carb is not original. Air cleaner has a dent in top. Jeep is 6 volt but generator, regulator and battery are not WWII
I have taken over 120 detailed photos and will finish loading them to my web site photo album tomorrow.
You can view them at: http://holdenambulance.mypicgallery.com/
The Owner is Kevin Kronlund
His email is: kevin@armycarsusa.com
His shop phone: 715-635-9203
The jeep is located in Spooner Wisconsin (About 120 miles east northeast of the Minneapolis