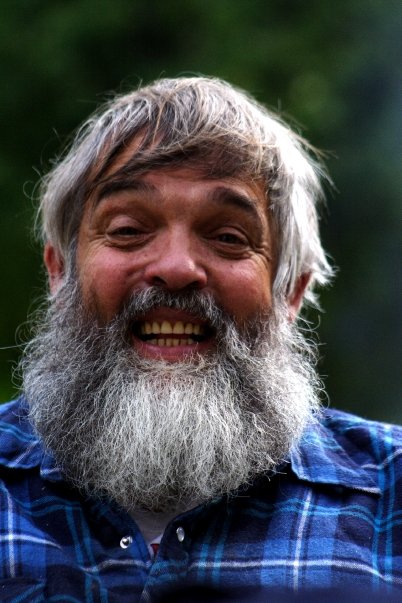 You have probably noticed the lack of articles posted over the last few weeks. I have to apologize for that. However, I feel I have a pretty good excuse.
Two weeks ago my dad was diagnosed with brain cancer for the second time. The diagnosis itself was not a surprise, as dad was loosing strength in his legs and was getting more easily confused. However, he has gone downhill a lot over the last few weeks. I have not written many articles lately because i have been spending as much time as possible with him. He was admitted to the local hospital on Thursday and was sent to the closest cancer clinic yesterday. I am writing this on Fathers Day morning as my brother, sister and mom take the three hour drive each way to visit him.
It is disheartening to see my dad not being able to walk or being so confused. He is a giant of a man with an even bigger heart. He stands almost six and a half feet tall and probably close to three hundred pounds. When you see him, he may seem intimidating due to his size and beard. He looks like a big biker dude or Hillbilly Jim. However, when he smiles, you cannot help but smile as well. Dad's smile literally goes from ear to ear. Over the years, I have had many women tell me that he reminds them of a great big teddy bear and they just want to go up and hug him.
His heart is what makes dad stand out. He is a kind and gentle man. He is not a man of many words, and does not really talk about feelings. I honestly do not remember my dad telling me that he loves me. I just know he does.
I recently moved from Toronto back to BC and my family was finally able to watch and cheer me on in my running races. Seeing my dad at the finish line of my last half marathon with his huge smile and the amount of pride on his face made all the sweat and pain worthwhile. It was one of the few times in my life he has told me that he is proud of me. But he did not have to tell me. His face said it all.
Dad has never had to tell me that he loves and respects me. Or that he is proud of me. I can hear it in his voice when he calls to ask me for advice about something. I see it when he tells people about about my running, websites or whatever is going on in my life.
Truth be told, I would not have it any other way. My dad is my dad. He is perfect to me the way he is. My dad has always been my hero.
And always will be.
I love you Dad.