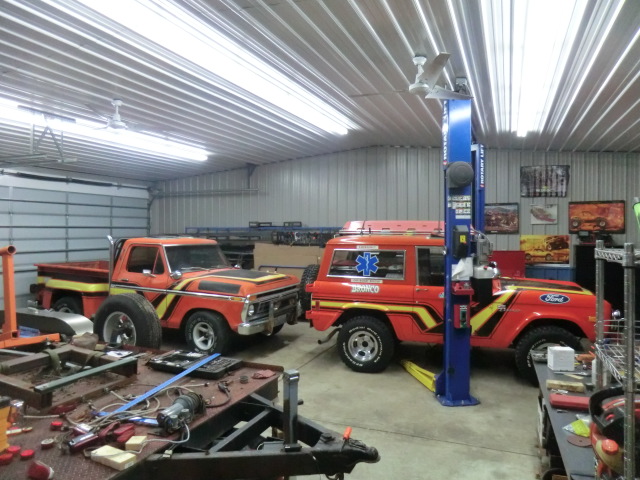 Broncitis of the Classic Broncos forum has recently purchased one of the infamous balloon chaser F100 and will be giving it a full restoration. You may notice the ambulance Bronco in the photo, which belongs to his father and is also being restored.
Overall, the 1977 F100 stepside is in pretty good shape for being stored outside for the last 20 years. It definatly needs some paint work, the rims will be changed to slots or turbines (both were used) and a mild 460 has replaced the 351m.
Make sure to check the restoration thread out on Classic Broncos and hear some of the wild tales of chasing a hot air balloon across America. Being thrown in jail in Mexico, Ford rescinding their sponsorship…what an adventure!