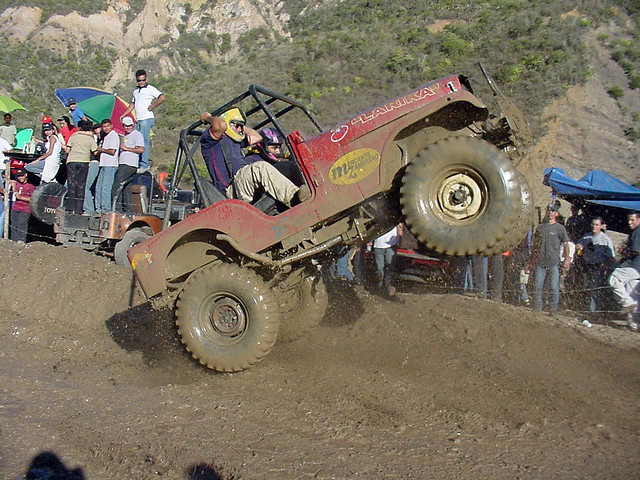 Photo via Radical 4×4 on Flickr
Actually, I do not know if the videos below are of off road racing in South America. I just saw Ecuador in there somewhere. Is your spanish better than mine? Where are these races? No matter where the location, they look like a lot of fun! They remind me of the obstacle races and wheel to wheel races that I used to attend with my parents in the 70's and 80's. There is no big suspension travel…just a lot of people out having fun! I see Jeeps, Toyota Land Cruisers, a 66-77 Ford Bronco and even the odd full size truck.
NOTE: If you are reading this via Email or Facebook, you may need to go Off Road Action to view the videos below.