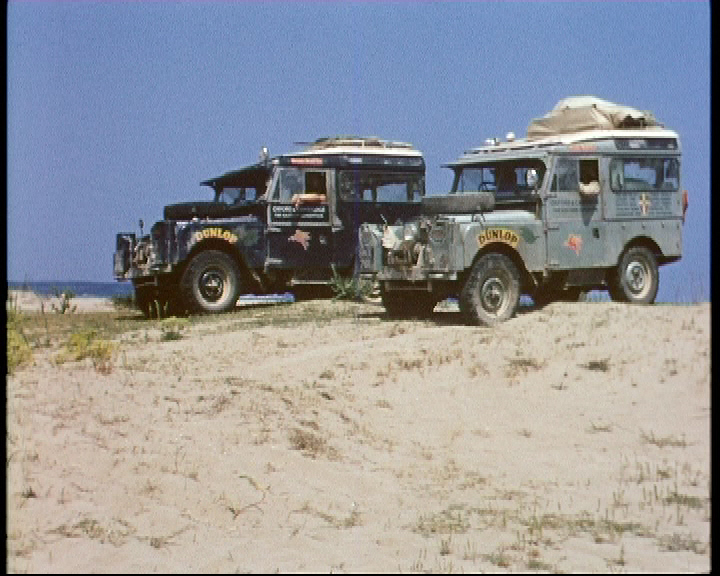 Image courtesy of Land Rover Series One Club
We have not done some vintage expedition travel articles for a while, like the trip in a Land Rover from England to Africa in 1953. Well, we have another great Land Rover based expedition. In this case, the Oxford and Cambridge Far Eastern Expedition in 1955 was a journey from London to Singapore. Six graduates of Oxford and Cambridge used two Land Rover Series I for the 18,000 mile expedition, which took place over six months and six days. Land Rover saw the expedition not only as a test for the vehicles, but an opportunity for publicity for the model's launch in 1956. The expedition was thoroughly documented using film stock secured by Sir David Attenborough and the footage was broadcast on the BBC.
Information and videos via Aether Apparel . More photos available on the Land Rover Series One Club gallery.