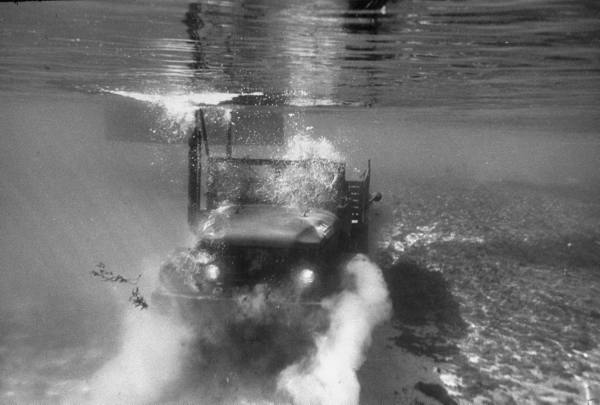 Do you know how to drive underwater? It is pretty simple actually.
1. Waterproof the electrical and install an air intake snorkel.
2. Put on a your scuba gear.
3. Drive into the water.
4. Be surrounded by beauties in swimsuits while you drive under water.
See, not much to it! Photos Via The Hamb.