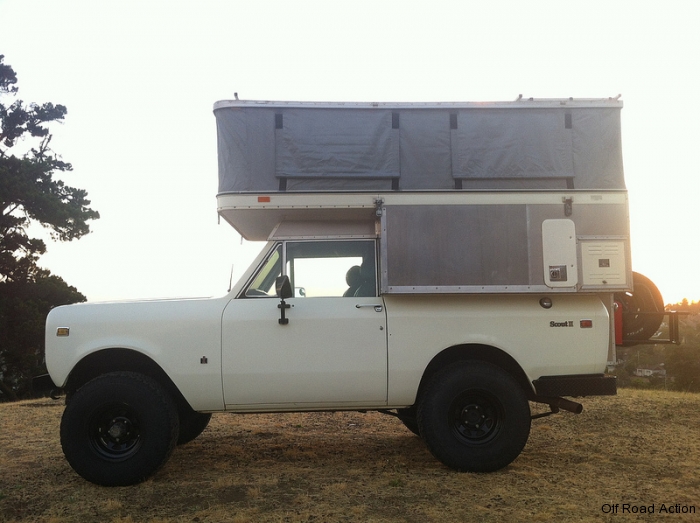 Over the past few years we have posted a number of articles about camperized Bronco's and Blazers, but only two  (here and here ) about camperized Scouts. While Four Wheel Camper did make a pop top camper for the Scout, they are even rarer than the Ford and GM versions.
However, Phil from has one of the best camperized International Scouts that I have seen in a long time…and he is selling it! His family's 4Runner recently died and they purchased a Tacoma to replace it with. A pop top camper is coming for the Tacoma and there is no need to have two pop top expedition vehicles in the family.
The Scout is well built, with a mild lift, locker in the rear, lower transfer case gears and more aftermarket goodies. Because of the rarity of campers for the Scout, Phil modified a Blazer based camper to fit. It is not frilly, but it does have all the basics like a heater, stove and fridge.
Phil wrote a very detailed ad on Craigslist , so I will not repeat it here. Check out the ad there, as well as his buildup thread on Expedition Portal and the tons of photos on his Flickr page. At only $9000, this is a great deal for a truly unique rig!