I recently came across this Studebaker WWII T-15 Snow Weasel on bringatrailer.com and the Ebay listing here.  The listing ended but didn't sell.  Here is the info and pictures from the ad.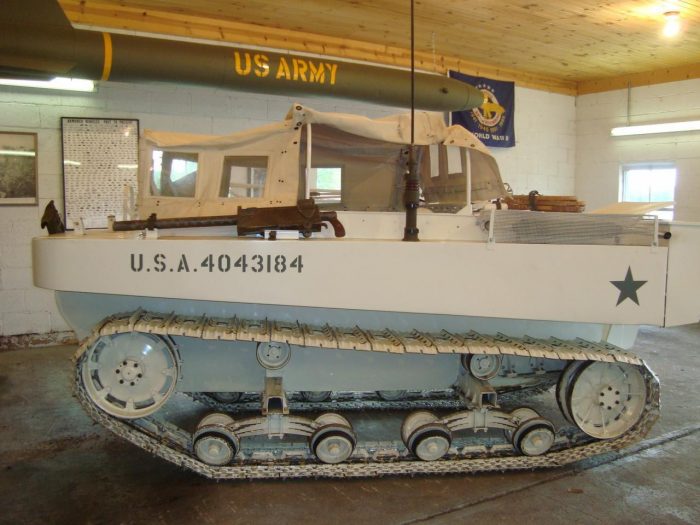 In 1941, the U.S. Military contracted with Studebaker Corporation of South bend Indiana to design, test and build a "top-secret" snow vehicle for commando use in Norway. As a result of this effort, the "Weasel Light Cargo Carrier" designated "T-15? was the earliest production version. It had the engine in rear and driver in the front-center position.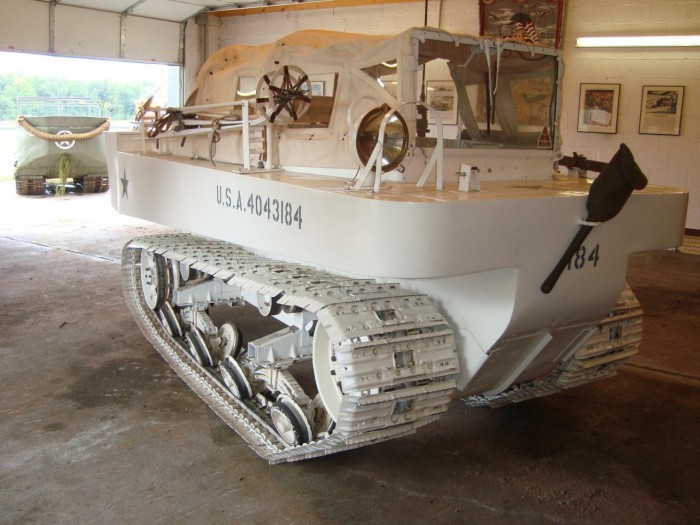 This fully restored T-15 serial number 184 has an excellent running original engine and drives very nice. It comes with WWII radio, headset, tools, skies/poles, plastic 30-cal., sleeping bag, back pack, white out military clothing, WWII boots with ice spikes, back pack, tools and more. It runs and handles very well. However, it will need different tracks if you plan to use it in deep snow.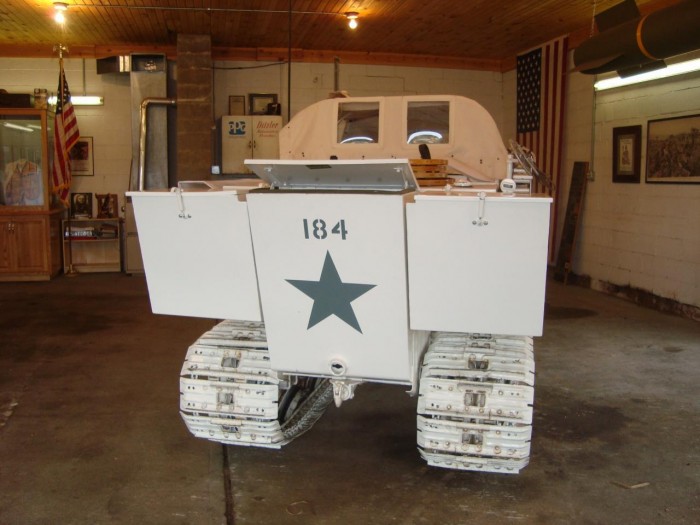 This is a very detailed T-15 and the extra gear makes an excellent display. The engine compartment is fully detailed and very clean.