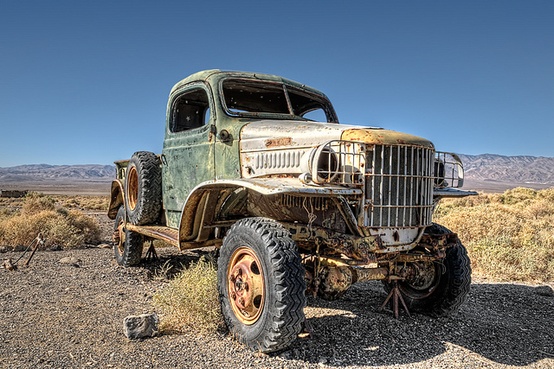 2012 has been a very interesting year for Off Road Action. Probably the biggest news was the sale of the website to Curtis Guise. It was not an easy decision, but it was needed to bring Off Road Action to the next level. Curtis has some great ideas for Off Road Action in 2013 and we are both excited to see it through to the next stage. I still write articles and post photos on our Facebook and Pinterest pages, while Curtis has been writing articles, posting photos on Facebook and working behind the scenes on a new look for the website.
One of the first things Curtis did was bring a new line of clothing to Off Road Action. What do you think? You can purchase them online here.
In this article, we are going to look back at the Off Road Action website in 2012. We also did this for 2010 and 2009. This may bore some of you, but I find it interesting to find out what articles were the most read throughout the year, what search terms brought the most visitors and what website links sent the most visitors. More for Curtis and myself, it gives us an idea what readers are interested and where we need to improve our search engine optimization.
Most Read Articles:
1. Dune Buggy Archives
2. Bigfoot 1 Monster Truck Restoration Complete
3. Centurian Four Door Broncos
4. Willys Military Jeep Graveyard
5. Bumpside F350 Ford Dually Crewcab 4×4
6. Suzuki Samurai History
7. Old Ford Crew Cabs
8. Johns 1968 F100 4×4 Truck
9. Vintage Bigfoot Monster Truck Photos
10. Expedition Ready 1977 4×4 Blazer Chalet Camper For Sale
11. Fall Guy GMC Truck Model
12. Do You Remember The Fall Guy Truck?
13. Are You Looking For An Early 1966 to 1977 Ford Bronco?
14. 1978 Toyota FJ45 Land Cruiser Truck For Sale
15. Jeep FC Connection
16. Ressurection Of Virginia Beach Beast Track Monster Truck
17. For Sale 1968 Kaiser Jeep M715 Truck
18. 1969 Jeep XJ001 Prototype: A Jeep Sports Car
19. Dodge Power Wagon Carryall Restoration
20. 1976 Ford Bronco Sport For Sale
As I was looking around at the other stats, it was interesting to see that these were the most used search engine terms used to get to Off Road Action. What terms do you use when searching on the web? Where can we improve?
Search Terms:
1. bigfoot monster truck
2. dune buggy
3. monster truck
4. dodge power wagon
5. willys jeep
6. fall guy
7. the fall guy
8. jeep fc
9. monster trucks
10. manx dune buggy
Aside from search engines, Facebook and Pinterest, these websites sent us the most hits.
1. Expedition Portal
2. Hemmings Blog
3. Race Dezert
4. International Full Size Jeep Association
5. Jeep Comando (Spanish)
6. Fordification
7. Ramcharger Central
8. Ewillys.com
9. Ford – Trucks.com
10. NC4x4.com
Once again, 2012 was another great year for Off Road Action. Curtis and I are excited about the planned upgrades to the site. We have a lot of ideas to implement and also are interested in hearing your thoughts about Off Road Action and how we can improve it. From our families to yours, Happy New Year.