The Alvis Stawart is a 6×6 amphibious load carrier.  Alvis started building these for the British Army in 1966 and there were five variants, the FV620, FV621, FV622, FV623 and FV624.  The high mobility and amphibious capabilities were considered ideal for resupplying units in the field.
The Stalwart is a true 6-wheel-drive vehicle, with 3 wheels locked together and turning at the same speed.  This caused "wind up" in the gears and transmission if driven on the pavement and could damage parts often.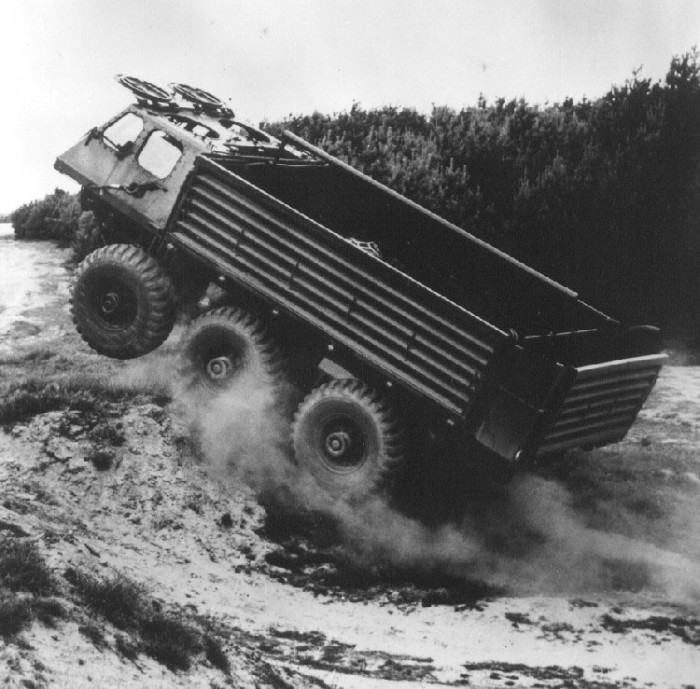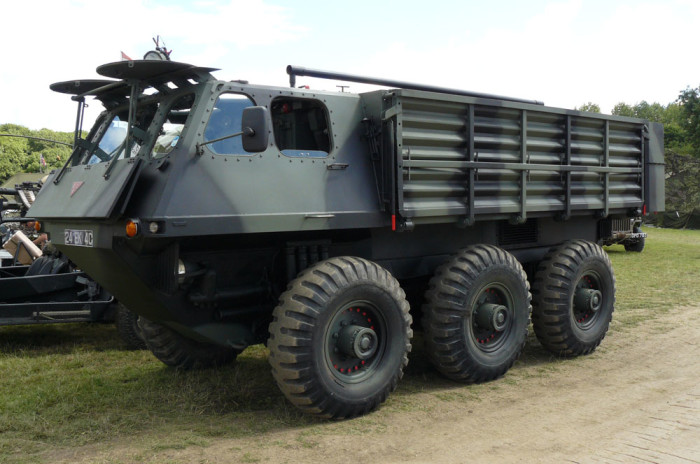 Check out Amphibious Engineering for more pictures and videos of the Stalwart in action.