My friend Ryan Shatting in northern California has owned this 1962 Willys Maverick Wagon for over 20 years since high school.  He bought if from a surfer who lived in the Hayward Hills.  Ryan has been a classic car and off road enthusiast since before he could drive and is a member of the Dysfunctional Rock Crawlers in NorCal.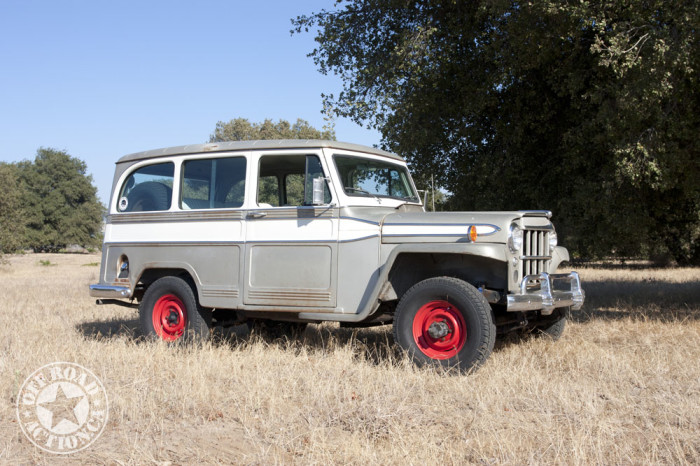 It is currently unrestored and in great condition for a 51+ year old Willys.  It has the original L226 engine, original T90 3-speed transmission with the Spicer 18 transfer case.  It also has the aftermarket Husky overdrive similar to a Warn overdrive.
First introduced in 1958, the Maverick model was a more luxurious version of the Willys Wagon.  Most notable differences being the 2-tone paint, matching interior and the AM radio.  Check out the full gallery below.