Gary Hough has been traveling to Baja for many years for off road desert races and saw this truck sitting at the Horsepower Ranch just outside of Ensenada.  It was in Baja for 6 years and then was moved across the border to the US where it sat for another 7 years in a field until Gary bought the truck. After a little work, Gary made this great looking NAPCO Chevy his daily driver.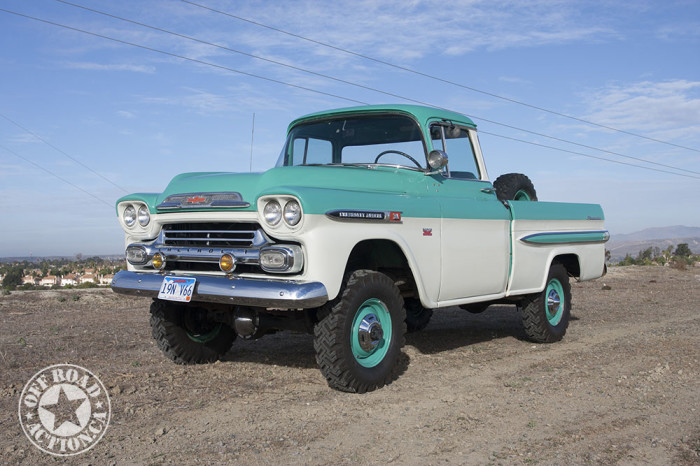 1959 Chevy NAPCO 4×4 Apache 3100
1/2 ton fleet side
88,000 original miles
Engine: 327 V8
Trans: 4 speed on floor. Divorced transfer case
Big rear window, rare for 4×4
Tires: 750-15 Bias tires
12V generator
AM radio
Spotlight on drivers door
Stock original heater
78 inch wheelbase
Fabric on the seat and doors is same looking that it came with in 1959.