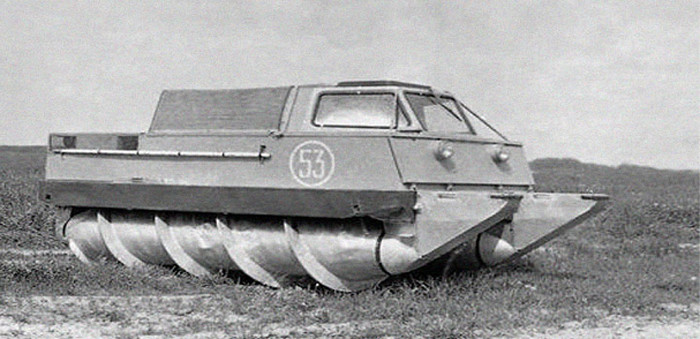 One of the earliest designs for a screw-propelled vehicle was by Jacob Morath from Switzerland who came to the United States in 1868. His machine was designed for agricultural work with cutting edges on the augers to break up roots in the ground as it moved.  I have not been able to find any sketches or photos of Jacob's design unfortunately.  Pictured above is the ZiL 29061.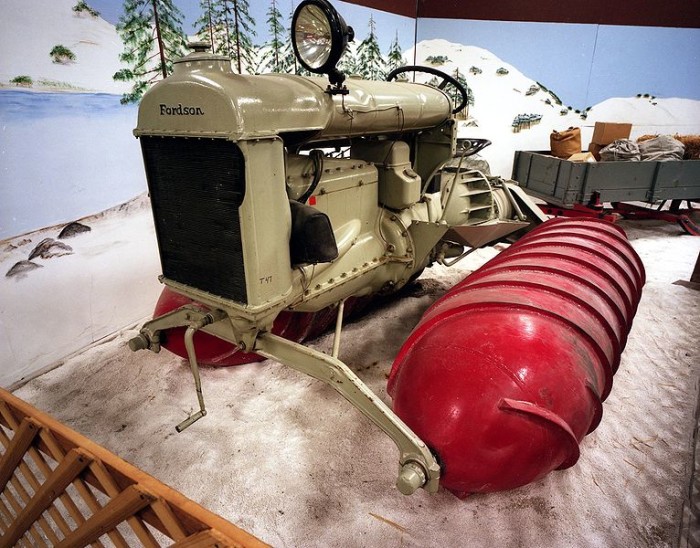 The Armstead Snow Motor was created in the 1920's which converted a Fordson tractor into a screw-propelled vehicle. The Fordson above was used in Truckee, CA to haul mail to and from North Lake Tahoe and it was named by the locals the "Snow Devil".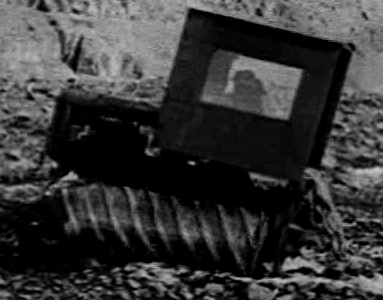 During WWII Geoffry Pyke designed the Weasel based on the Armstead Snow Motor to transport soldiers rapidly over snow.  Pykes design was rejected until an new Chief of operations adopted his ideas.  The project was sent to the United States along with Pyke to oversee the project.  But after disagreements Pykes design was put aside and a more conventional tracked vehicle known as the M29 Weasel was produced instead.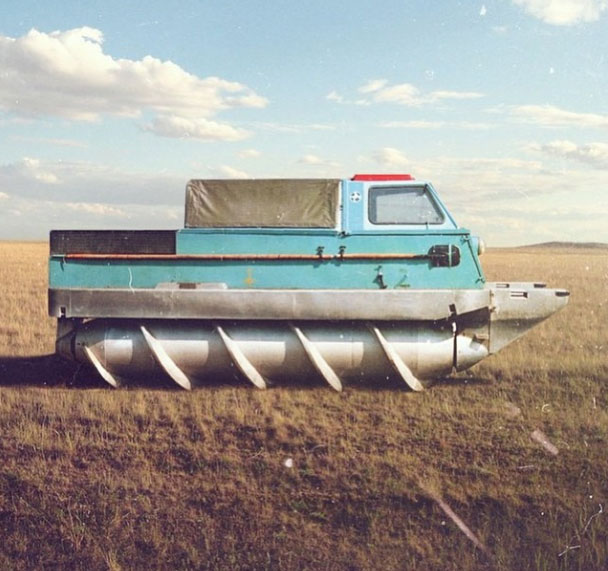 ZiL is a major Russian automobile, truck, military vehicle, and heavy equipment manufacturer in Moscow, Russia.  During the Cold War ZiL designed these vehicles to pick up astronauts that landed in Siberia and other hard to reach places.
Videos of the ZiL 29061 in action:
Other screw-propelled vehicles: