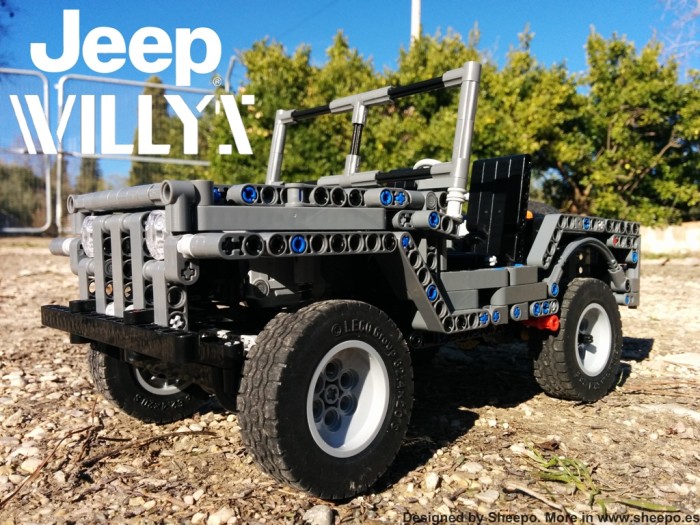 A couple years ago I featured a LEGO Land Rover Defender that was built by Fernando in Spain (AKA Sheepo's Garage).  He also built this 4×4 platform that he calls the Modular All-Terrain Platform (MAP) that could be used with different bodies.  He decided to make this Willys Jeep body for this one.  See photos and video of the radio control and manual models in action below.
See the Land Rover Defender previously featured here.
See more photos and details of this Willys on his site here.