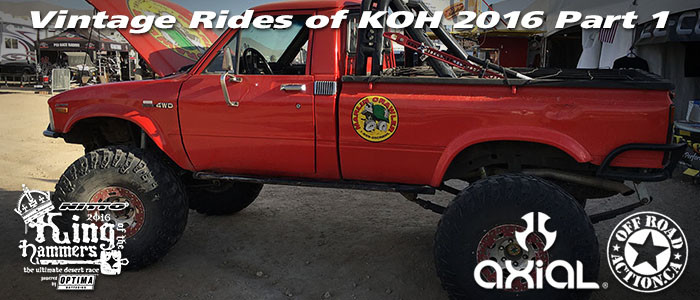 It's the 10th anniversary of King of the Hammers and once again we saw more vintage rides than we could count.  Here are 30 photos of vintage rides I saw today while filming the Every Man Challenge race.  Stay tuned for more coverage from the 2016 King of the Hammers.
Click here to visit Axial Racing.
Click here for part 2 of the Vintage rides of KOH.