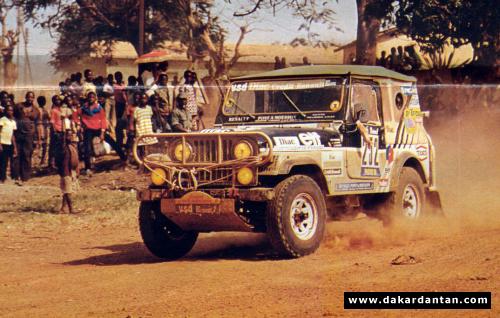 Dakar D'antan is a website featuring photos and info from the 1979 to 1985 Dakar Rally.  The website is in French but there hundreds of great vintage photos to check out from seven years of the event.
Home page intro translated from French:
Paris Dakar 1979, first edition of an African adventure become mythical. Many famous drivers (Pescarolo, Darniche, Ragnotti, Mass, Ickx …), stars (Sardou, Balavoine, Caroline and Albert of Monaco …) have also seen their names associated with this event. But how many amateurs, unknowns, unconscious have taken the start?
Drivers motorcycle or auto, what have they become, what memories still have in mind, how their project was built, what were their motivations, what were the most pathetic, funniest or most moving anecdotes … ?
This site has been designed by enthusiasts for enthusiasts. Some have experienced the adventure from within, others want to live it. But all are nostalgic of the true adventure, of the true Dakar … The one of the first tests. This is why we chose to deal only with the first seven editions (From 1979 to 1985). You took part in this adventure in those years, you have photographic documents, you have stories to tell, you look for fellow travelers … so this space is yours!