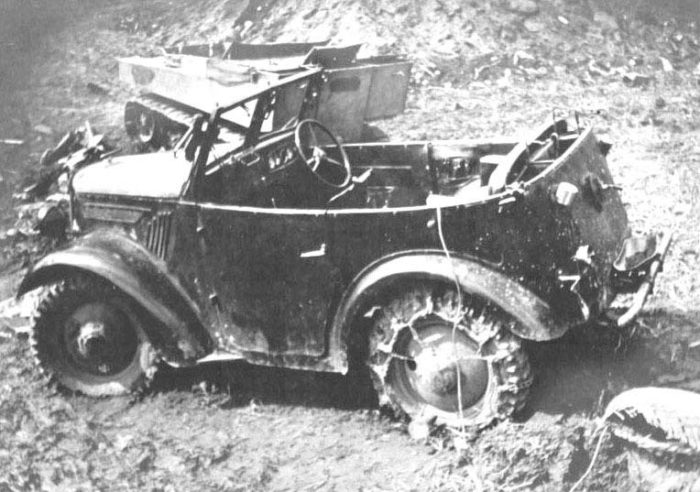 The Kurogane Type 95 is known as the first mass produced 4wd vehicle.  The prototype was built in 1935 by Kurogane which was previously known for tractors and three-wheel half motorcycle, half pick-up trucks.  Production began in 1936 and 4700 to 4800 of the Type 95 vehicles were produced for the Japanese Army.
In 2013 I posted about the Mitsubishi PX33 which is possibly the first 4wd off-road vehicle that was built in 1933.  But that vehicle was never mass produced like the Kurogane Type 95.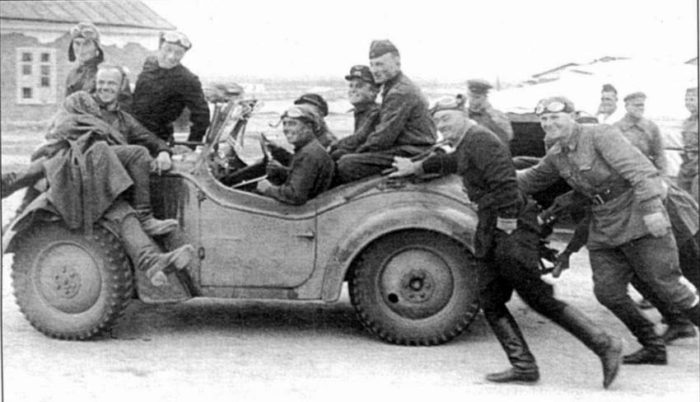 The Type 95 was powered by powered by an air cooled, two cylinder four stroke V type engine with 33 hp.  The suspension was designed with leaf springs in the rear and independent dual-wishbone in the front.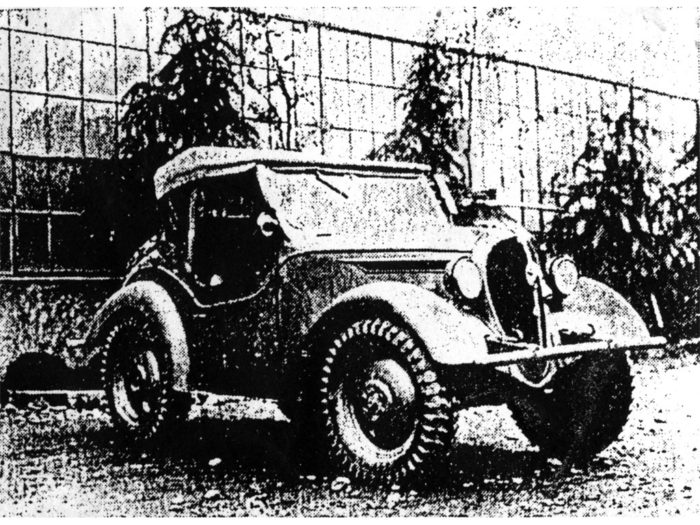 There were only six known surviving vehicles left in the world until a seventh was found in Yuzu Nagata's auto repair shop in Kyoto Japan three years ago.  Masahiko Kobayashi of the military technology museum in Japan contacted Nagata who agreed to donate the car to the museum so it could be restored and put on display.
Click here for more info about the restoration.  And Click here to see video about the restored Kurogane Type 95 with vintage footage.
Other Kurogane Type 95 videos: