I recently came across a picture of this 400% scale Jeep on Facebook and had to look more into it.  This 21 foot tall monster is the creation of Sheikh Hamad bin Hamdan Al Nahyan.  Sheikh Hamad is also known as the Rainbow Sheikh because of the 7 Mercedes 500 SELs that he had ordered in every color of the rainbow.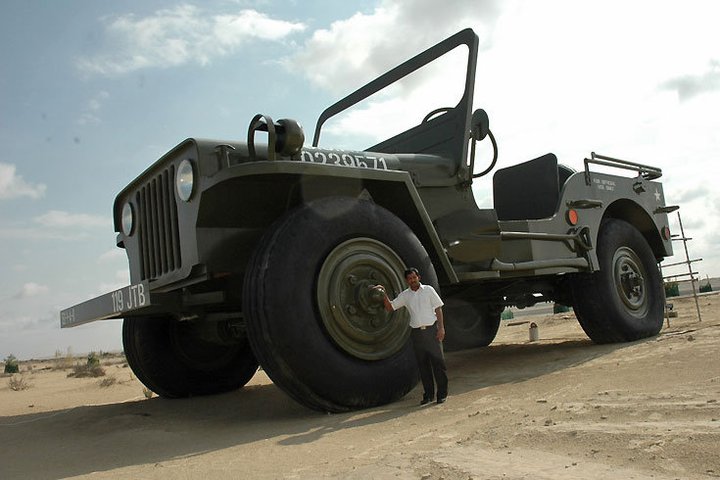 Hamad also owns the largest Dodge Power Wagon in the world (800% scale…)  along with many other strange vehicles that are in the Emirates National Auto Museum in the UAE.  You can see them all on their website http://www.enam.ae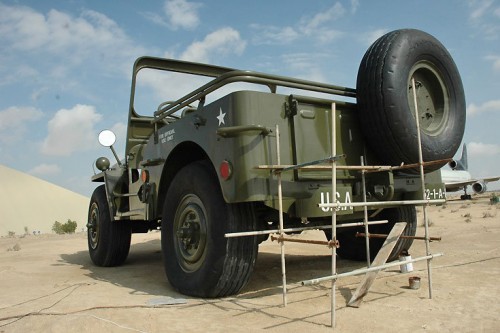 This Willy's Jeep replica weighs a mere 4.4 tons and is drivable!  Behind the grill is where a normal sized human can operate the vehicle.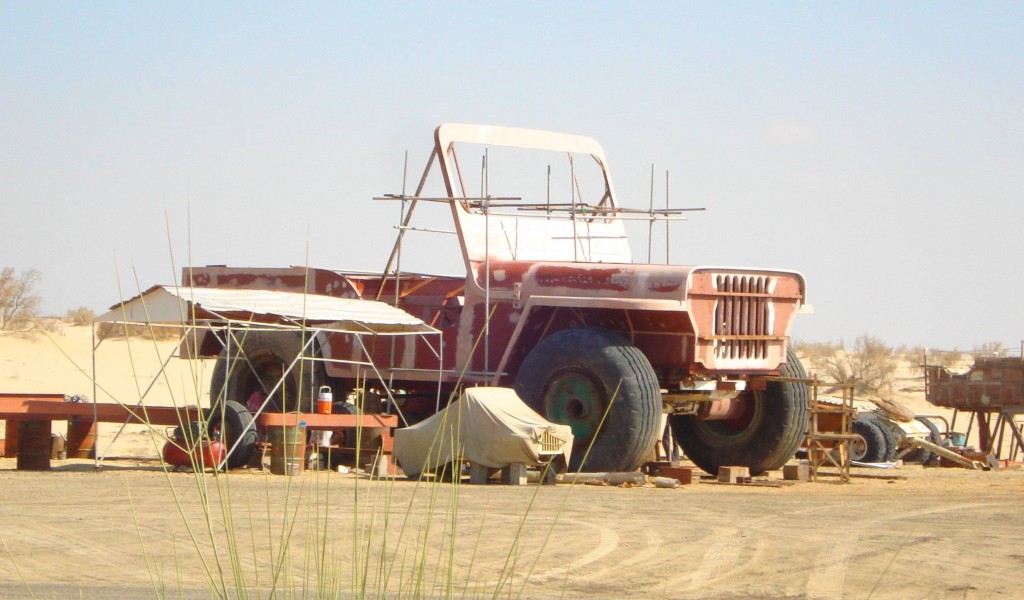 The Sheikh designed this monster to tow his 1:1,000,000th scale world globe motorhome which can be seen on the museum website.
I wouldn't want to be driving with him when it gets a flat tire!
Pictures via coolthings.com and Jeep news