With the Christmas holiday now a fading memory and the promise of a new year just around the corner, the National Off Road Racing Association (NORRA) announced it has put the final touches in place for opening registration for its fourth annual General Tire Mexican 1000 Rally. In what has become an off-road motorsports New Year's Day tradition, official registration will commence online on January 1, 2013 at 12:00 P.M. (PST).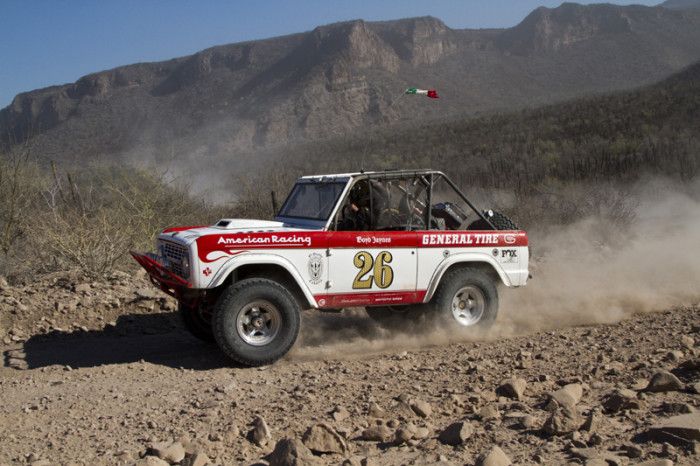 This year's NORRA Mexican 1000 will take place from April 27 – May 1, 2013 from the northern Baja border town of Mexicali to the very southern tip of the fabled peninsula in San Jose Del Cabo. Dubbed the "Happiest Race on Earth," the unique off-road rally is a once-a-year, four-day rally that includes vintage off-road vehicles and motorcycles, rally cars, along with a limited number of modern desert classes for prerunner trucks and buggies.
The New Year's Day registration will take place online at a revamped Mexican 1000 Website (www.mexican1000.com). Based on growing interest generated via worldwide publicity and positive word-of-mouth, NORRA officials expect New Year's Day registration to be strong. Like last year, the cost of entry will be $1,967 in commemoration of the first NORRA Mexican 1000, which took place in October of 1967 and is considered the world's first true desert endurance race.
Official rally registration paid in full will guarantee early entrants the chance to pick their own vehicle number, earn a front starting spot within each class the first day as well reserving one hotel room in Bahia De Los Angeles (Bay of LA), the rally's first of three overnight stops. Only the first 75 entries are guaranteed these hotel rooms in the tiny but picturesque seaside hamlet.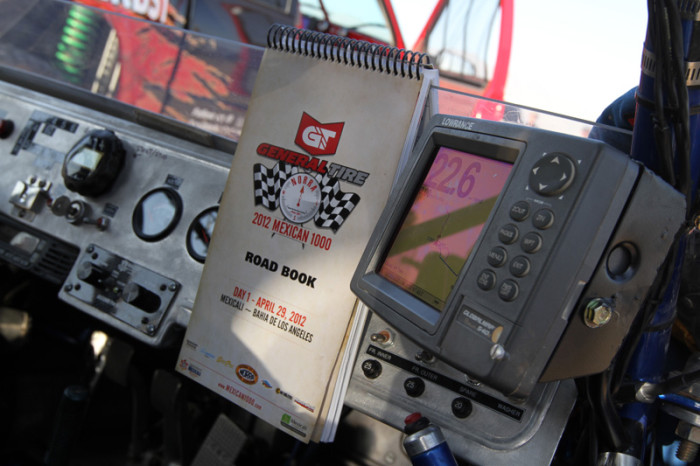 Additional fees will include a $75.00 membership fee incorporating a Baja charity component via Nick Baldwin's AOK organization. An additional $100.00 fee per registered drivers and co-drivers has also been added to cover an enhanced insurance policy as well as providing a hospitality armband for NORRA-hosted locations throughout the rally.
Like last year's very successful NORRA General Tire Mexican 1000 the rally format will provide participants the chance to enjoy the rally within one full calendar week. The 2013 proceedings will begin with a technical inspection and car show at the historic bullring in downtown Mexicali on Saturday, April 27. The first stage of the rally itself will depart Mexicali on Sunday, April 28 and is planned to end in San Jose del Cabo with a seaside award banquet at sunset on Wednesday evening May 1, 2013.
Registration will be open to all automobiles and motorcycles that meet basic safety standards as outlined on a revamped NORRA rulebook available at the www.mexican1000.website. Although the spotlight will remain on vintage machinery, NORRA has several categories for modern and vintage rally cars as well as some for modern desert racing machinery, 4x4s, dune buggies, and ATVs and motorcycles of all types and ages. In 2013 several new classes are also expected to be added to the event according to NORRA officials.
Each day of the rally consists of special stages (unlimited speed timed stages in the dirt) linked together by controlled speed liaison / transit sections (highway). While still a competitively timed event, all entries will enjoy the same course, beautiful Baja scenery and group festivities. Once again the NORRA organization is working to greatly enhance one of the Mexican 1000's most distinguishing elements – the rally's camaraderie, hospitality and fun that takes place at the end of each day's competition.
For more information, please visit the NORRA Mexican 1000 website: www.mexican1000.com