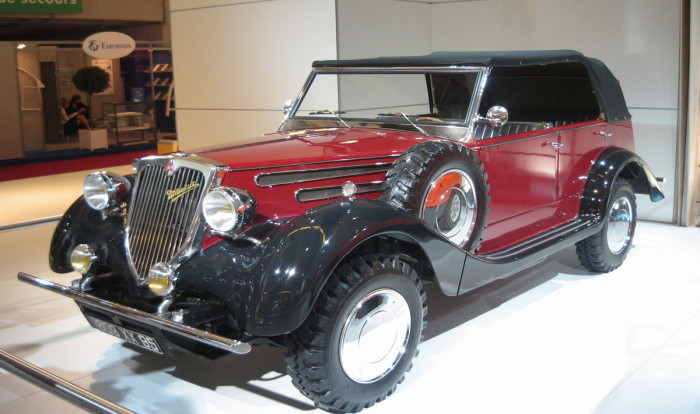 Last year we posted about the GAZ-M-20 prototype which could be the worlds first SUV.  Recently during some more searching I came accross the Mitsubishi PX33 which is the first Japanese built sedan to have full time four-wheel drive.  This prototype built in 1933 was commissioned by the Japanese government in 1934 for military use.
Four working prototypes were built and one version with Mitsubishi's 6.7 litre direct injection diesel engine, which was a first in Japan.  The PX33 project was canceled in 1937 when Mitsubishi started to focus on commercial trucks and buses.  If anyone knows how many of these were built we would love to know.  The three pictures here show one in restored condition and two setup for racing, and a fourth one in one of the YouTube videos.  Were the four prototypes all that were built?
After more searching I found one for sale. (Click here)  Not sure how old this ad is but it's the same car shown in the last YouTube video below.  Quote from the owner: "The only one still running of three ever built! Very unique ex-Dakar rally car. Based Pajero chassis with full kevlar body shaped as the original of 1933. Still competative in national championships. Race in a piece of Dakar history!"
With that said it sounds like there were some replicas built to race Dakar years ago.  I think it's a great looking car for it's time and unfortunate that the project was cancelled.
Onboard video from a PX33 in a Rally Race: