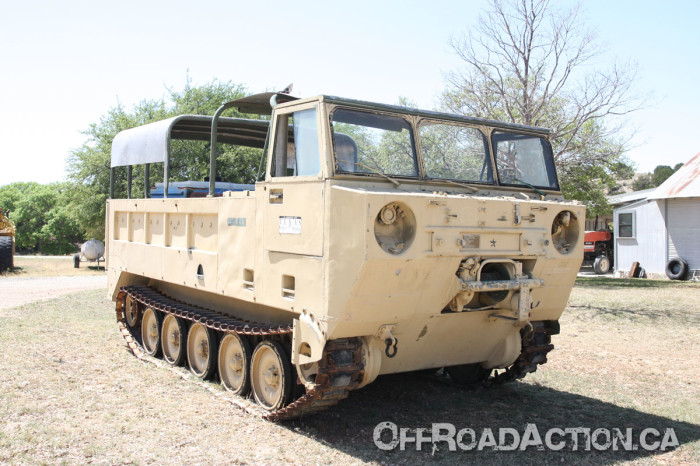 During a recent trip to Texana Ranch near Blackwell texas I drove past this old military vehicle and had to stop to take a few shots.  It is owned by the forest service and has been modified to carry a large water tank and used to fight fires.  The ranch manager didn't know what it was so with the help of our ORA Facebook friends it was identified as the M548 Tracked Cargo Carrier.
The M548 was developed in 1965 and is a variant of the M113 APC.  These were put in service to carry cargo and ammunition to forward areas in the US Army.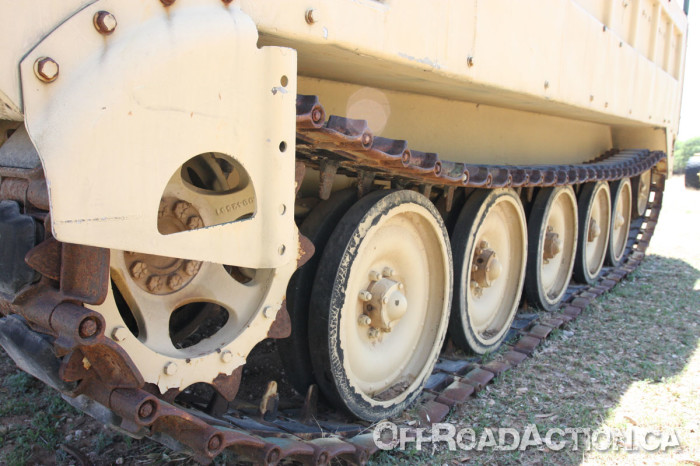 It was powered by a 210 hp Detroit Diesel 6V53 turbo engine which is mounted behind the cab.  It is also fully amphibious and is propelled by it's tracks.
The M548 Tracked Cargo Carrier can be armed with a pintle-mounted 12.7-mm or 7.62-mm machine gun over the cab. It has a payload capacity of 5.45 t and can carry three passengers in the cab and four in the cargo area.