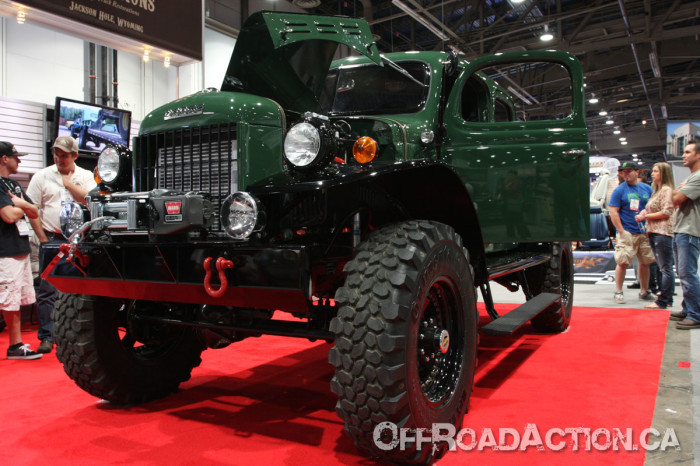 Since the 2012 SEMA show I've become a fan of the older Dodge Power Wagon after seeing the green 4-door built by Legacy Classic Trucks on display in their booth.
Legacy Classic Trucks is a small luxury auto shop in Jackson Hole, Wyoming. The shops signature showpiece is the Legacy Power Wagon Conversion and over 600 hours is put into each one.  With the price tag starting at $110k I can't imagine that I will ever be able to afford one.  But regardless they are beautiful to look at and I can dream…
For Power Wagons Legacy offers a 2-door, 4-door, extended cab, carryall, woodie and the M-37 models.  They also build many more vehicles including a custom FJ60 Toyota Land Cruiser. Check out their Power Wagon web site for more pictures and info about their builds. Click here to see their photo gallery on their main site.
To see more photos of the green 4-door above in our SEMA gallery click here.
Photos below via Legacy Classic Trucks: