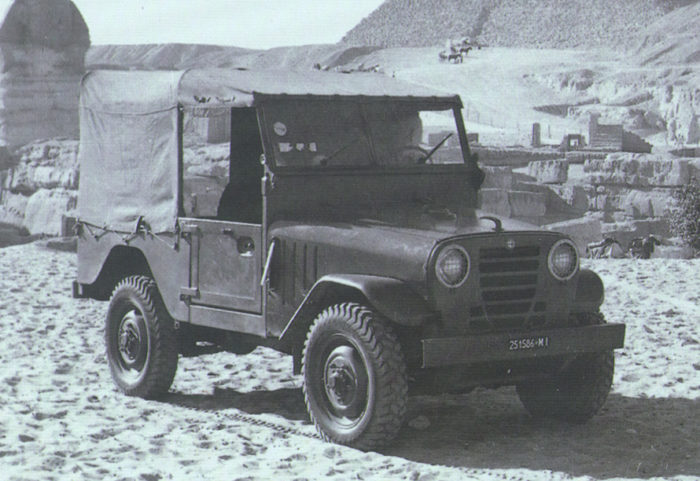 The Alfa Romeo Matta or "Mad Alfa", was a limited production 4×4 produced for the Italian Ministry of Defense. It was manufactured from 1952-1954 and came in the military spec AR51 and a civilian AR52. The vehicle was officially named the 1900M but was better known by it's nickname Matta. AR stood for Autovettura da Ricognizione or "Reconnaissance Vehicle".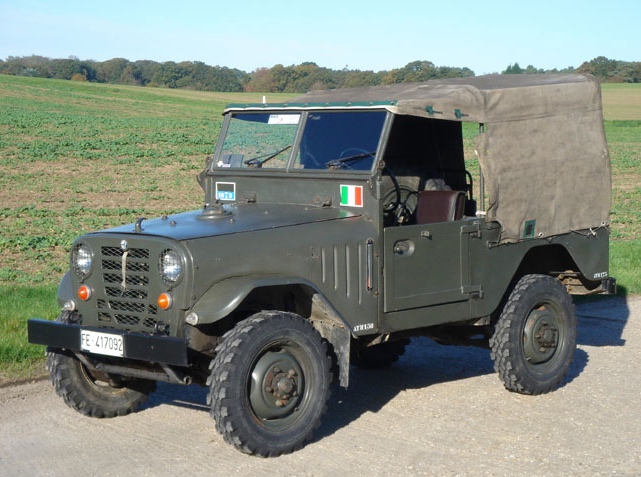 2,007 military AR 51s were produced for the Italian Army and 154 civilian AR 52 units were also produced. In 1954 the Italian Army abandoned the AR 51 and switched to the Fiat Campagnola, which was mechanically simpler.
The Matta was powered by a 65hp 1.9L DOHC inline 4 cylinder engine. Suspension was a standard live rear axle with independent unequal length wishbones in the front and the vehicle weighed 2756 lbs.
Video of the Alfa Romeo Matta: