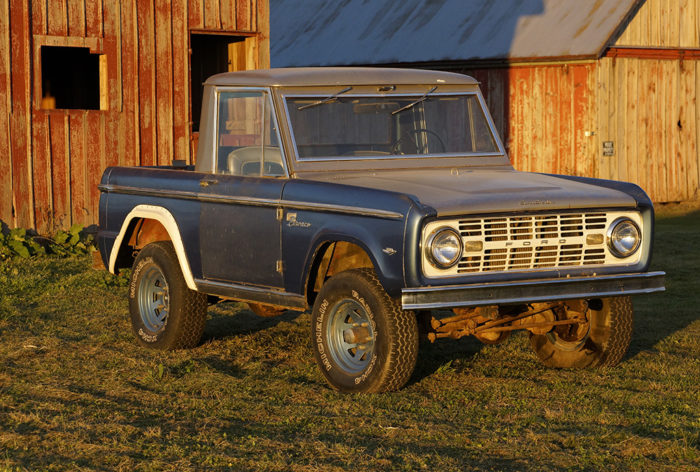 What is reported to be "The First Ford Bronco" was built at the Ford Michigan pre-production plant. It was later delivered to Carroll Shelby in Los Angeles in 1967. Carroll decided to remove the inline 6 cylinder and installed one if his Mustang Hi-Po 289 V8's along with a few other modifications like trimming the fenders for larger tires. Carroll shipped it off to his cattle ranch in Texas to be used as a work truck and the Bronco was eventually sold in 1978 for $100 to Vinnie Yakubanski, the owner of a Ford dealership in Alpine, Texas. Vinnie painted the Bronco blue and gray to match his F150 and also installed a new interior. He drove the Bronco for many years until parking it in a barn for the last decade.
Yakubanski never realized how unique this Bronco was until a local mechanic pointed out the serial number ending in 000. After some research online he reached out to Seth Burgett of Gateway Bronco to see if he would like to buy it. They reached a deal and it's now in Burgett's hands and he plans to restore it back to the condition it was in when Carroll Shelby first sent it to his ranch in Texas.
Bronco enthusiasts have been arguing wether this is a prototype or the first production Bronco. Todd Zuercher, a friend and Bronco owner told me that the VIN is listed in Ford's documentation as the first production number. So it might be safe to say that this is the first production Bronco. Click here to see more photos and info by Todd from the recent Barrett Jackson auction where Burgett had the Bronco on display.
in 2009 Wes posted photos of a 1964 Bronco prototype which most likely isn't anything more than modeling clay, wood and wheels/tires.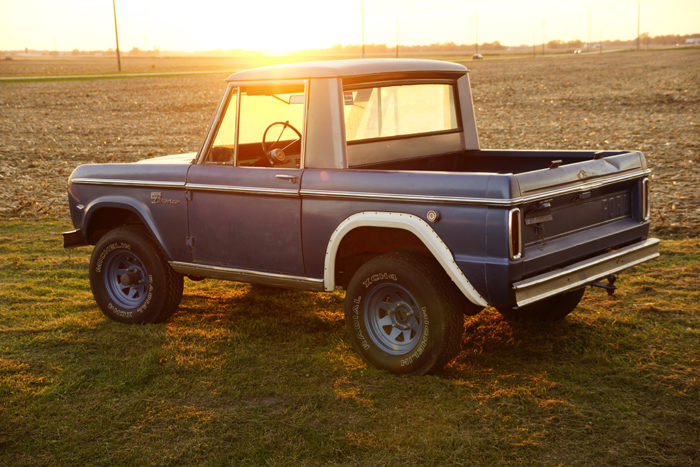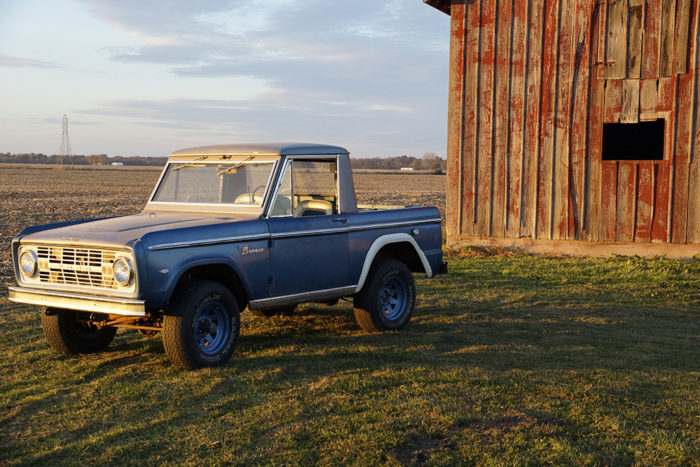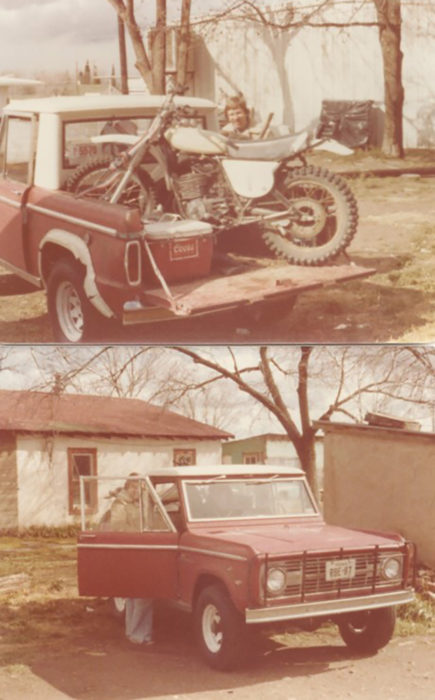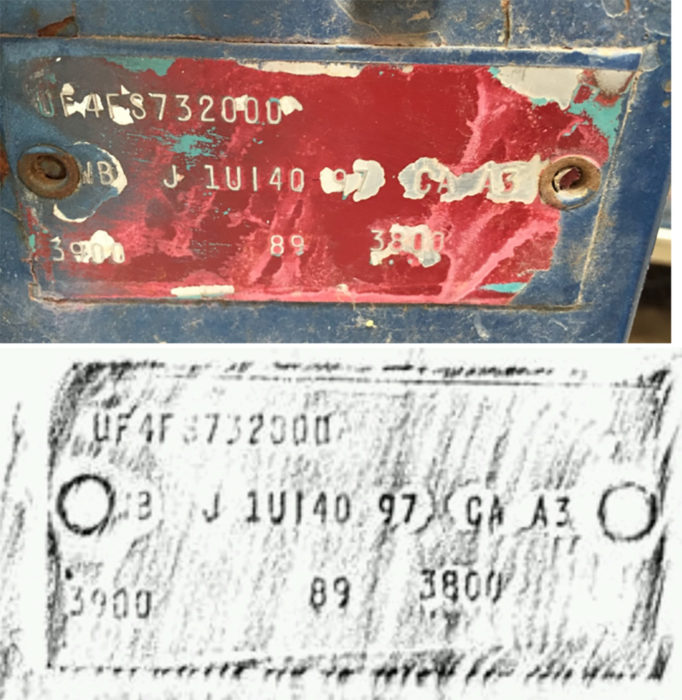 Photos: Gateway Bronco and Yakubanski.
See more info and photos at:
2017 article from Gas Monkey Garage.